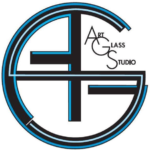 Advice
Our qualified and extensively experienced staff are happy to work alongside you with any questions or advice on your own projects.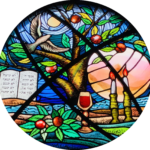 Commissions
We are happy to consult and undertake private and public commission work.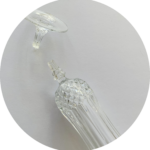 Glass Repairs
Repair of artwork as well as functional glass wares, all glass is inspected and quoted free of charge. Cost is calculated by materials or adhesive that will be required as well as time to repair. Depending on the nature of the damage it may be visible that the glass has been repaired.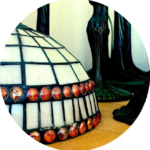 Leadlight and Copper foil repair
Enquire about having damaged lead lights and copper foil glass repaired and our friendly staff will be able to assist you.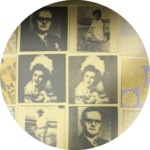 Silk Screen Services
Silk screen services include hire and use of Art Glass Studio screens, materials and equipment. In addition our qualified staff can edit imagery, text or photography and make up coated and exposed screens ready for you to use. We also sell all the materials you will need to set yourself up ready to start printing in your own space.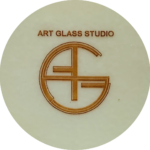 Custom Decals
Text, imagery and even quality photographs can be turned into decals which can be fused into glass projects and fired in the kiln. Decals come out a sepia colour which will be toned by the colour of the backing glass.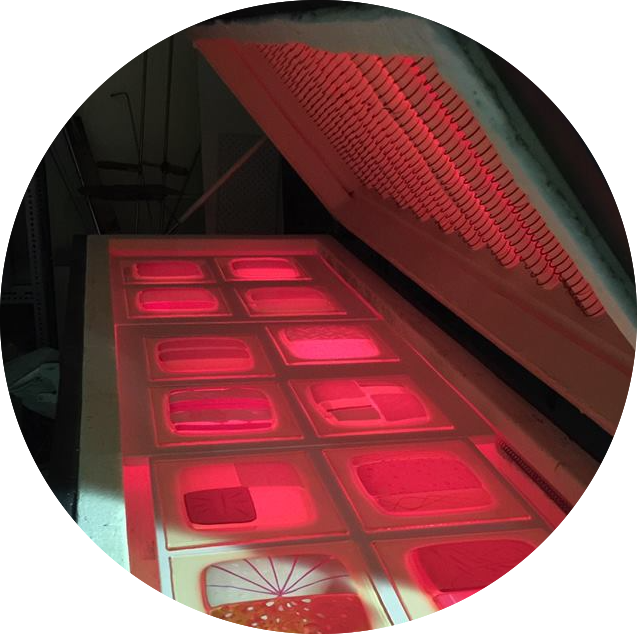 Kiln Firing Service
We have a range of kilns of various sizes available to hire space in. We fire as per your instructions; types of projects we fire include fusing, slumping, casting. We understand every project is unique and we fire based on the desired outcome. Our firing service is operated by experienced staff with a passion for art glass.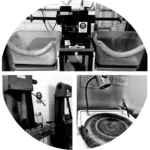 Cold working room equipment hire
Cold working equipment includes: Gemini Taurus 3 ring saw with various blades Glastar tabletop grinder 20" Glastar flat bed grinder with various discs Covington lathe with various diamond and pulpor wheels 14" fine cut diamond blade saw 2 x Large linisher wet belt sanders with various belts 2 x sand blasters with 80 and 120 grit aluminum oxide Various dremel tools and attachments 1 x Electric and 1 x pneumatic 4" disc grinder and various discs Tabletop drill press with various diamond core drill bits .