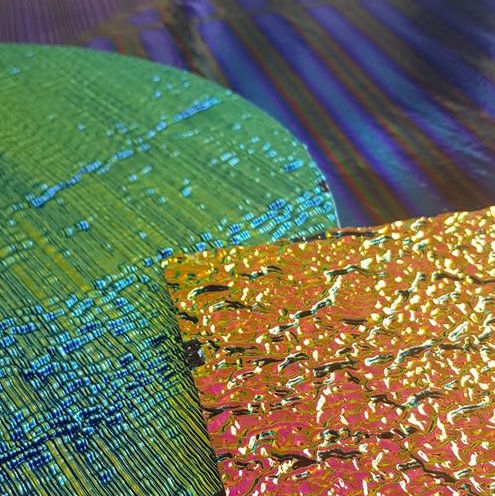 Our range of dichroic glass includes both COE 90 and COE 96. Any size from a full sheet (1825 cm2 circle or 1680 cm2 square or 'pumpkin' shape) to a 25 cm2 square may be ordered. Please specify either clear or black background when ordering.
Click on the following to see our available: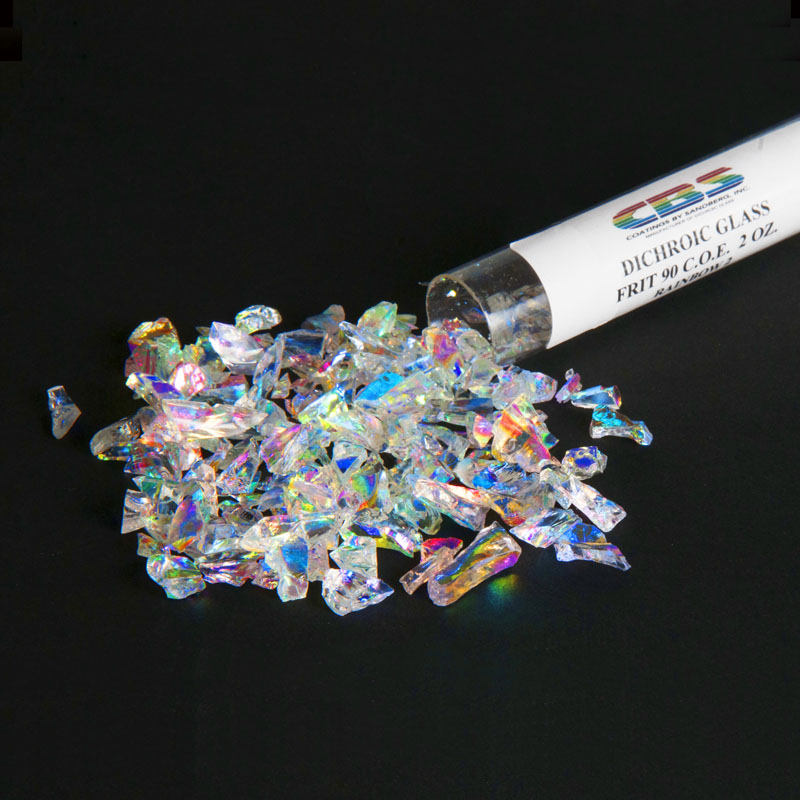 The following etched patterns are also available in various colours, on thin clear or thin black glass:
Archimedes
Basket weave (S, L)
Bubbles
Diamonds
Donuts
Hearts
Maple Leaves
Scales
Spades
Stars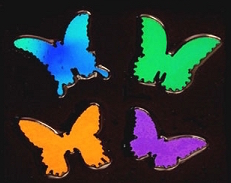 We carry a wide variety of COE 90 dichroic stringers and noodles, as well as dichroic frit on black or clear. Stringers and noodles may be purchased singly.Pre-cut shapes such as hearts, butterflies and stars are available in both COE 90 and COE 96.