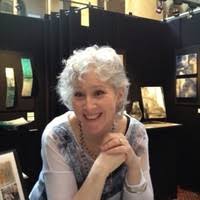 What is painterly glass?
A two dimensional glass composition or panel using glass materials to achieve a painterly or painting-like quality. But…WE WILL NOT USE PAINT. We will use Bullseye glass, powder, frit and stringer to simulate paint and highlight the unique qualities that working with glass brings to the process. Gritty, slick, or robust relief, kilnforming materials and processes give us a vast range of painterly styles from creamy impasto to ephemeral watercolour washes. Students will learn painterly effects by utilizing unusual wet and dry powder processes, multiple firings and careful temperature control. Painterly glass is more than the techniques used to achieve it. It is a mindset; a consideration of "the big picture"; layer by glass layer. Students will explore technique that supports strong
composition, rich surfaces, and depth. Colour, composition, and the effective use of opacity and transparency will be considered. Students will develop ideas through preliminary sketches, paper cut outs and/or test pieces leading to the completion of two larger glass projects. Topics to be covered may include:
Color mixing
Considering both sides of the glass
Layering strategies
Transmission of light
2D to 3D by slumping, draping or function.
This class expands on processes introduced in "The Upper Crust" course. While it's a natural follow-on to its predecessor, it's power packed on its own and has no prerequisite. Prior glass experience is beneficial but not required. This highly creative and hands-on course is of interest to kiln glass workers as well as artists of other media.
Dates and Cost:
September 2nd Monday – September 6th Friday 2019 (5 days)
$1390 for the 5 day workshop