Richard Parrish's Tapestry bowls and wall panels are widely recognized for their intricate patterning and colouration. This new workshop will explore how an original idea develops into a comprehensive line of studio glass work. The Tapestry pieces rely on colour relationships, design and technique for success.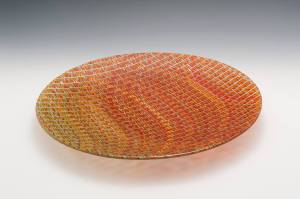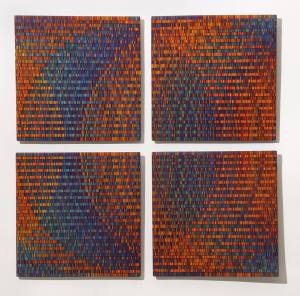 Workshop participants will make two finished pieces as a means of learning the major techniques for making these pieces as well as the subtleties of colour use and pattern making, The first piece will introduce the necessary techniques and initial colour pattern thoughts.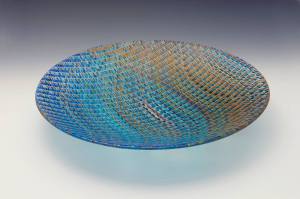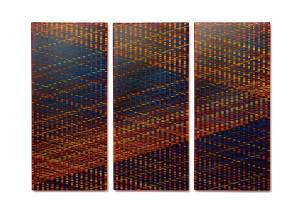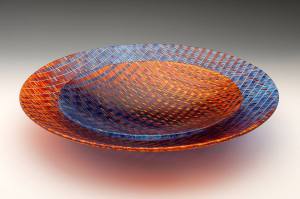 The second piece will be a significant pieces carried through from beginning to finished piece to understand the importance of well-made and well-finished work. Additional small samples and pieces such as jewellery components will be introduced along the way. Participants in the workshop will learn why and how Richard makes his Tapestry pieces with the intent of introducing a way of thinking about and developing new work, whether it be large or small scale. It is based on a belief that work that begins with the ideas and is supported by design and technical knowledge will be stronger, more personal and more original. To see more of Richard's work visit his website http://www.fusiostudio.com/fusio_studio/home.html
All materials are included in this workshop.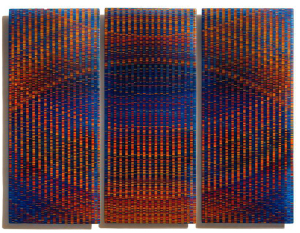 Workshop 1
Thursday 7th – Sunday 10th May $1390
Workshop 2
Tuesday 12th – Friday 15th May $1390
Secure your place with a $100 deposit. Phone the Art Glass Studio on 9375 9810 or email info@artglassstudio.com.au
Class Materials
Please bring the following to class:
glass cutter and hand tools, personal protective equipment including safety glasses, dust mask and ear protection.