Galia will be presenting an intensive 6 day workshop which will focus on
expressing movement of glass in a cast form using colour and texture.
Students will produce 2 pieces, one made with Bullseye Glass and the other with Gaffer Glass,
learning how to texturize the outer surface to produce finished pieces
(these are samples of Galia's and not necessarily what will be created within the workshop).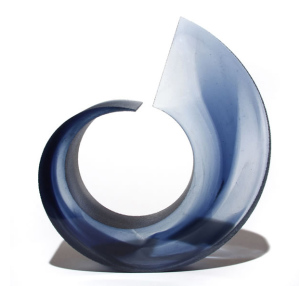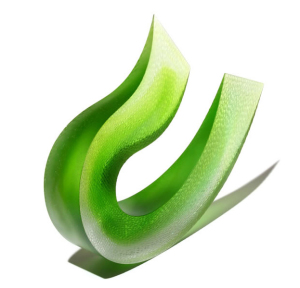 Images courtesy of Milford Galleries Dunedin. Photography: Glenn Frei.
Initially she trained in industrial ceramic design at Middlesex Polytechnic, giving her the model and mould making
skills she still uses in her work today. The ideas and technical skills she developed at the Royal College of Art
are central to the evolution of curved and sweeping forms she creates.
Galia is represented by Adrian Sassoon in Europe and America, Koru-HK Gallery in Asia,
Sabbia Gallery in Australia, Trish Clark Gallery in North Island NZ, Milford Galleries South Island NZ.
She has also exhibited at Braggiotti Galley, Clara Scremini Gallery and Bullseye Gallery.
Her work is represented in many international public collections including the V&A in London.
Galia also has a wealth of teaching experience from running workshops in England and New Zealand
and has done many Commission art works for high profile businesses, including The Royal Caribbean Cruise Line.
Over the last 30 years Galia has received numerous awards for her glass sculptures.
More of Galia's work and information can be viewed on her website www.galiaamsel.com
Tuesday 6th – Sunday 11th September 2016
$1495 All materials included in this workshop.
Secure your place with a $500 deposit, balance due by 31st July 2016.
Deposit is non-refundable and non-transferable.
Phone the Art Glass Studio on 9375 9810 or email info@artglassstudio.com.au
Class Materials
Please bring the following to class:
glass cutter and hand tools, personal protective equipment including safety glasses, dust mask and ear protection