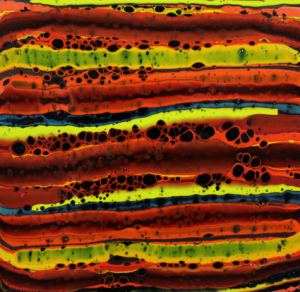 A 2 day workshop form 9.30- 12.30 each day
Students will make a 30cm x 30cm sample tile.
Day One
Students will learn the technique of construction,
work on their design and cut and prepare their tile ready for fusing.
Day Two
Students will cold work their tile by cutting edges, deciding on a shape,
sandblasting and preparing their work for the final slump.
 Work will be available for collection one week later
Cost
$285 all inclusive
Workshop Dates 2016
 This 2 day workshop runs on the following dates
Day 1 Saturday 23rd  September & Day 2 Saturday 30th September
Day 1 Friday 21st October & Day 2 Friday 28th October
Day 1 Friday 2nd December & Day 2 Friday 9th December
Please call the studio on (08) 9375 9810 or email info@artglassstudio.com.au 
for further information and to secure your place with a 50% deposit.
Please wear enclosed shoes and comfortable casual clothes.
Please bring a note book and your camera or phone.